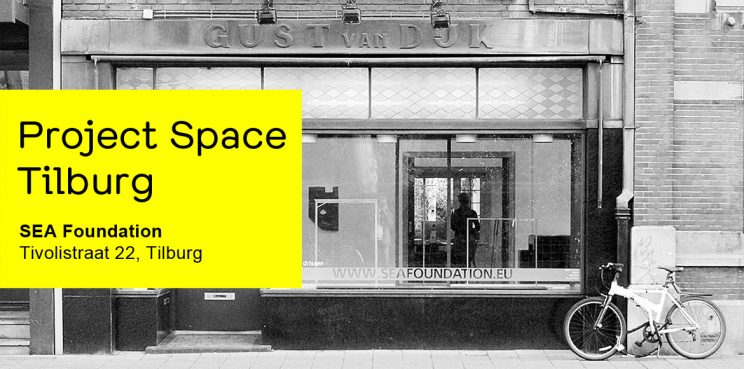 Residence from September 8 – October 22, 2018 in Tilburg at Sea Foundation
The performances are planned on October 11, 12 & 13 2018.
This part of distant suffering is supported by Stichting Beeldende Kunst Middelburg – Vleeshal
and

See for content:

SEA Foundation provides artist in residence programmes for artistic research, experimentation and production out of which an ongoing public programme emerges.
The programme consists of exhibitions, screenings, talks, work-shops and publications. It aims to challenge perceptions of what constitutes as contemporary art and to bring the audience closer to the practice that motivates to produce contemporary art. And finally with this urgency as a point of departure, to create a better understanding how how contemporary art in nowadays society can be defined in a more operant and lucid way.
Regardless the format, our events are designed to connect visitors to art in real time.
SEA Foundation is a not-for-profit, artist-led organisation, benefitting from collective voluntary support and a warm network. SEA seeks support from a diverse range of public and private sector partners whose support is vital to the success of our work.